In a comparison of comparison portals (sic!) Broker-Test.de is clearly ahead of other broker comparison portals.
Especially in the last 18 months Broker-Test.de could continuously increase visibility and reach. Whereby the visibility is a relative value and an increase in visibility is always at the expense of competitors.
Thus, competitors can still have more reach than in the previous year while visibility is decreasing, if the number of overall search queries increases (such as in 2020 due to the trading boom in Germany).

High visibility
Compared to other broker comparison sites, Broker-Test.de was able to further expand its Google visibility (in terms of organic traffic) and alone has more visibility than the next 5 runners-up combined.
Google visibility of German broker comparison sites according to Metrics.tools from January 25, 2021: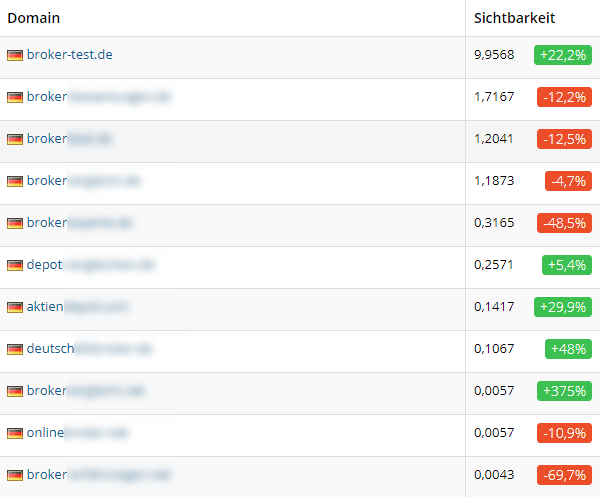 Google visibility of German broker sites according to Metrics.tools as of January 25, 2021: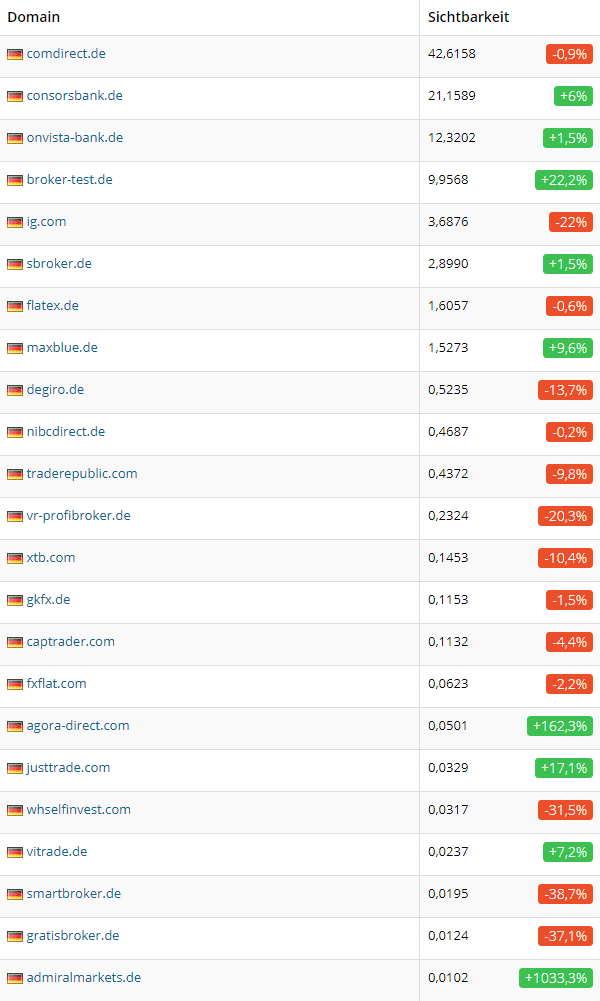 If you want more information about Broker-Test.com or other Finance Portals and Financial Newsletter of Ernsting.com Publications GmbH, you can download here our Media kit and also look at us directly in the Media form contact